Isetwald Tongue Scraper
Our medical grade, stainless steel tongue cleanser gently yet effectively removes bacteria buildup from the tongue and helps freshen the breath. The U-loop designed tongue scraper has been developed with ergonomic and flexible handles, for comfortable use. Comes in a velvet travel pouch.
Stainless Steel Tongue Cleanser

---
The sturdy, non-toxic material is durable and flexible for twists and turns, scraping all the corners of your tongue.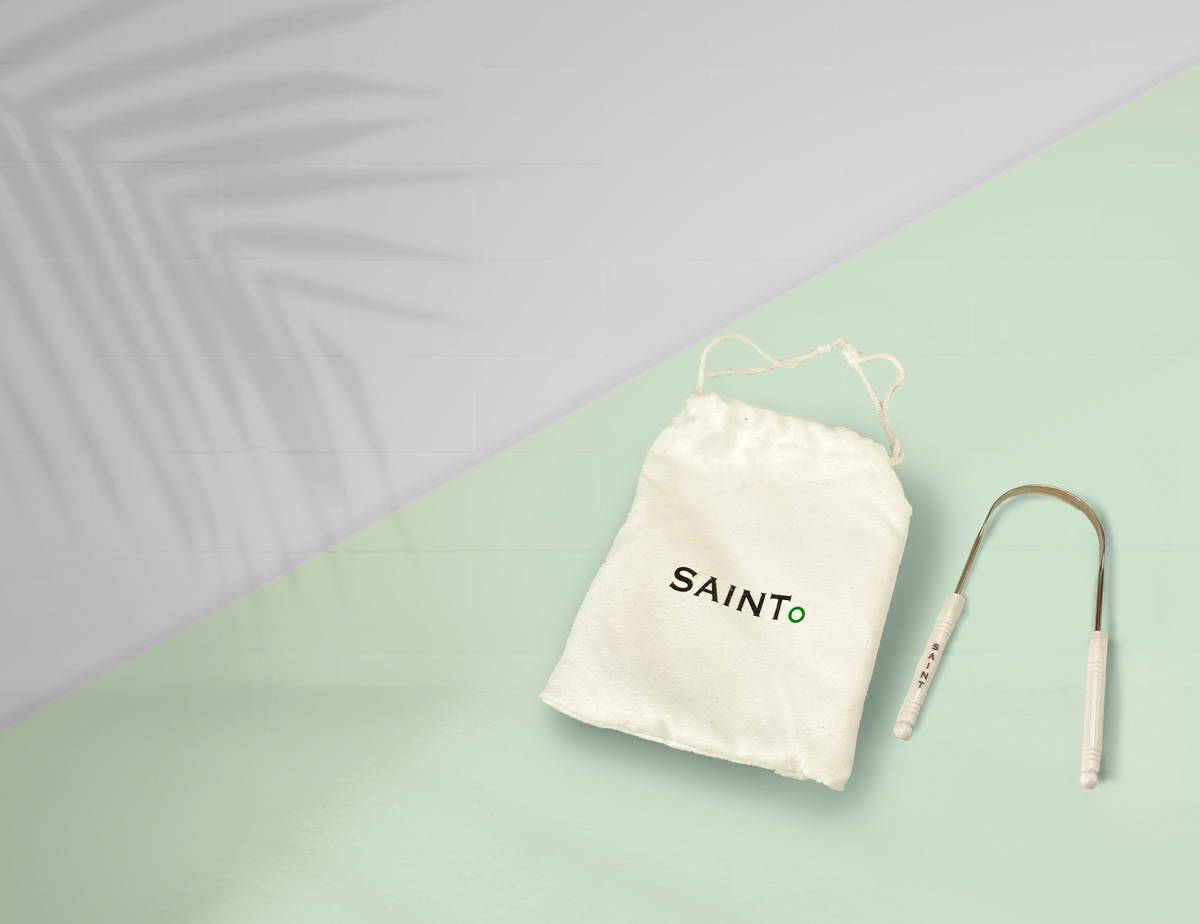 Frequently Asked Questions
How often should I use the tongue scraper?
You should scrape your tongue once a day- it is recommend that you do it after brushing either in the morning or evening.
Why should I start using Saint products?
Saint products are developed with an emphasis on effective and safe oral care without compromises and designed alongside leading dentists, chemists and food scientists in Los Angeles, California.
What does it mean to subscribe to Saint?
Saint subscriptions allow up to 17% in savings on your purchase, with free returns and exchanges! Don't want a subscription? You can always start with a one time order.
How can I make changes to an existing subscription?
You are in complete control of your subscription. You can change the Saint products you receive, the frequency you receive them or even the next shipping date. In addition, you can update your address, cancel your subscription or skip a shipment simply by logging into your account at any time.
How do I track my Saint order?
Upon purchasing your Saint product, you will receive an order tracking number (OTN), which you can use to track your order. Your order will arrive at your doorsteps within 2-5 business days.