Wild Mint Dental Floss
Multi-threaded, soft and textured mint dental floss to remove plaque and the stubborn particles stuck between your teeth. Infused with organic coconut oil, xylitol and vegan wax to gently soothe your teeth and gums. Our floss is free of parabens, SLS and PFAS to keep your mouth fresh and healthy.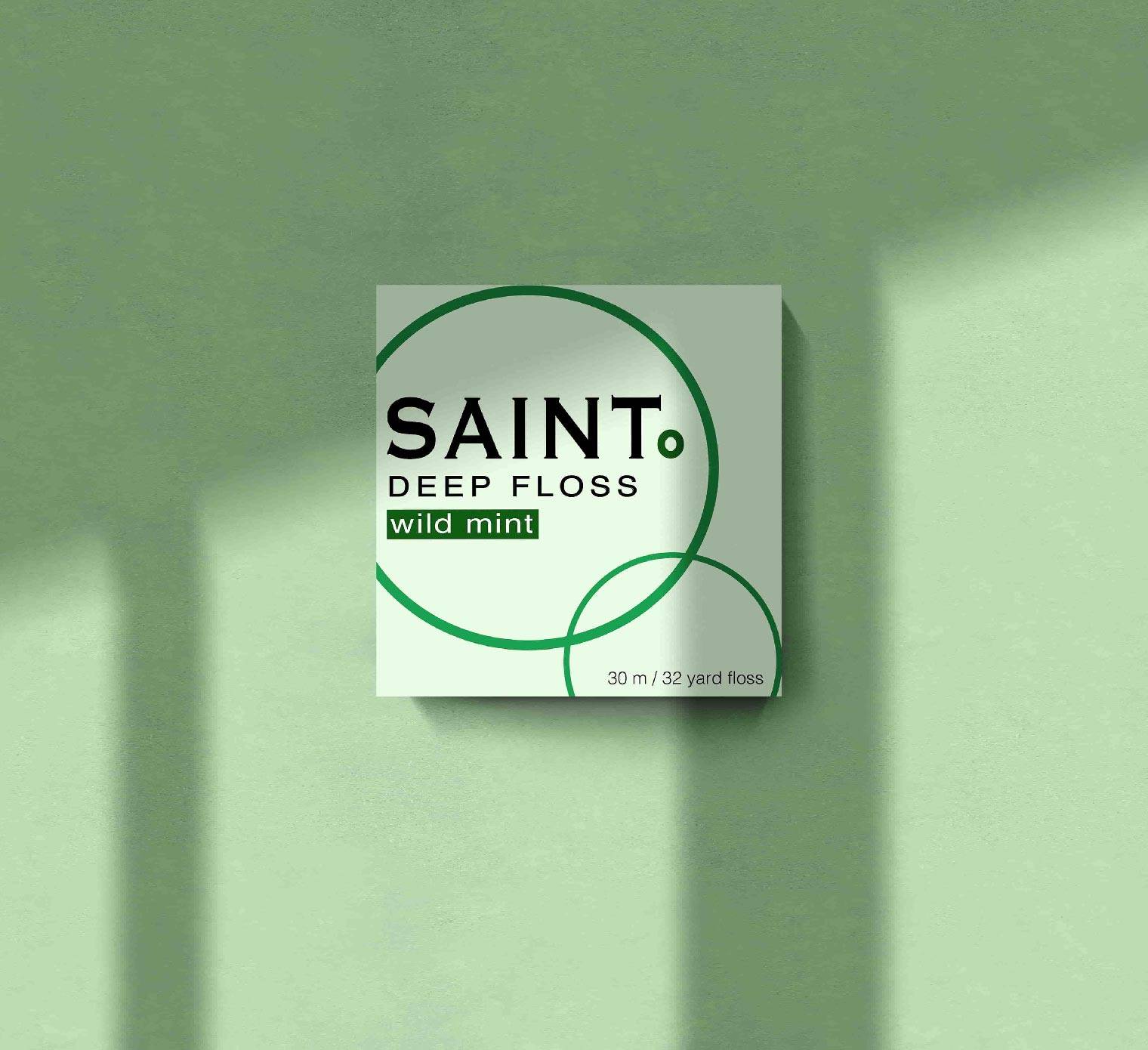 | | |
| --- | --- |
| | |
| | Textured, expandable Saint floss is effective in gently removing plaque hiding between your teeth! |
| | Infused with Saint's formula of coconut oil and xylitol to keep your smile white and bacteria free! |
| | Saint floss is coated with a luxuriously smooth layer of vegan wax to slip into the tight-to-fit areas with ergonomic ease. |
| | Made with plant-derived ingredients only. Saint floss is strictly teflon-free. |
| | We hate plaque! The Saint floss multi-thread weave eliminates the bad stuff to leave your smile fresher than ever. |
Natural, Clean and Effective
---
Threaded from natural Corn-derived threads and coated in vegan wax, to provide a truly effective experience WITHOUT compromising our health.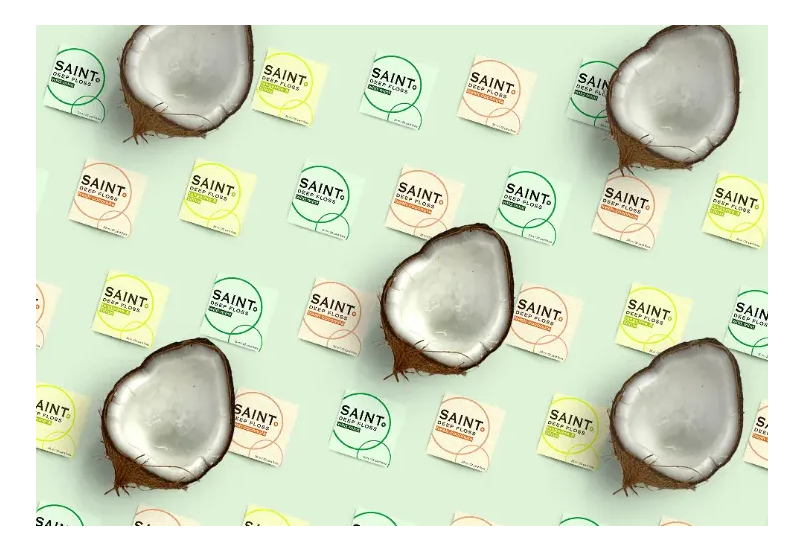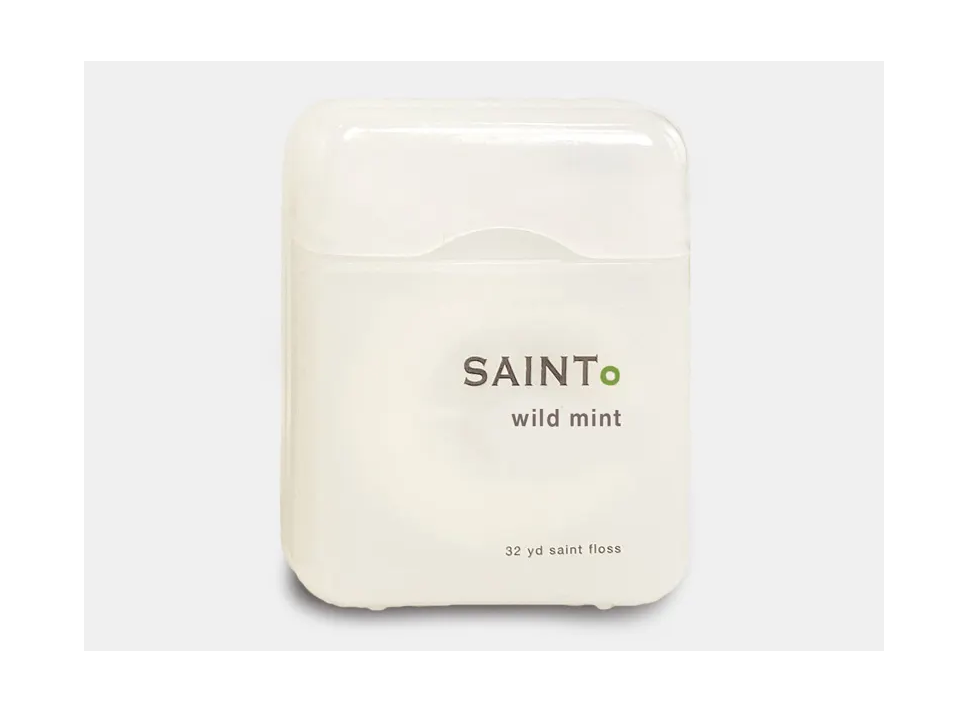 ---
500x Soft bristled threads woven into a SAINT floss for a gentle tooth floss experience and effective plaque removal.
---
Our Saint floss is infused with organic coconut oil to provide an effective and natural anti-bacterial coating.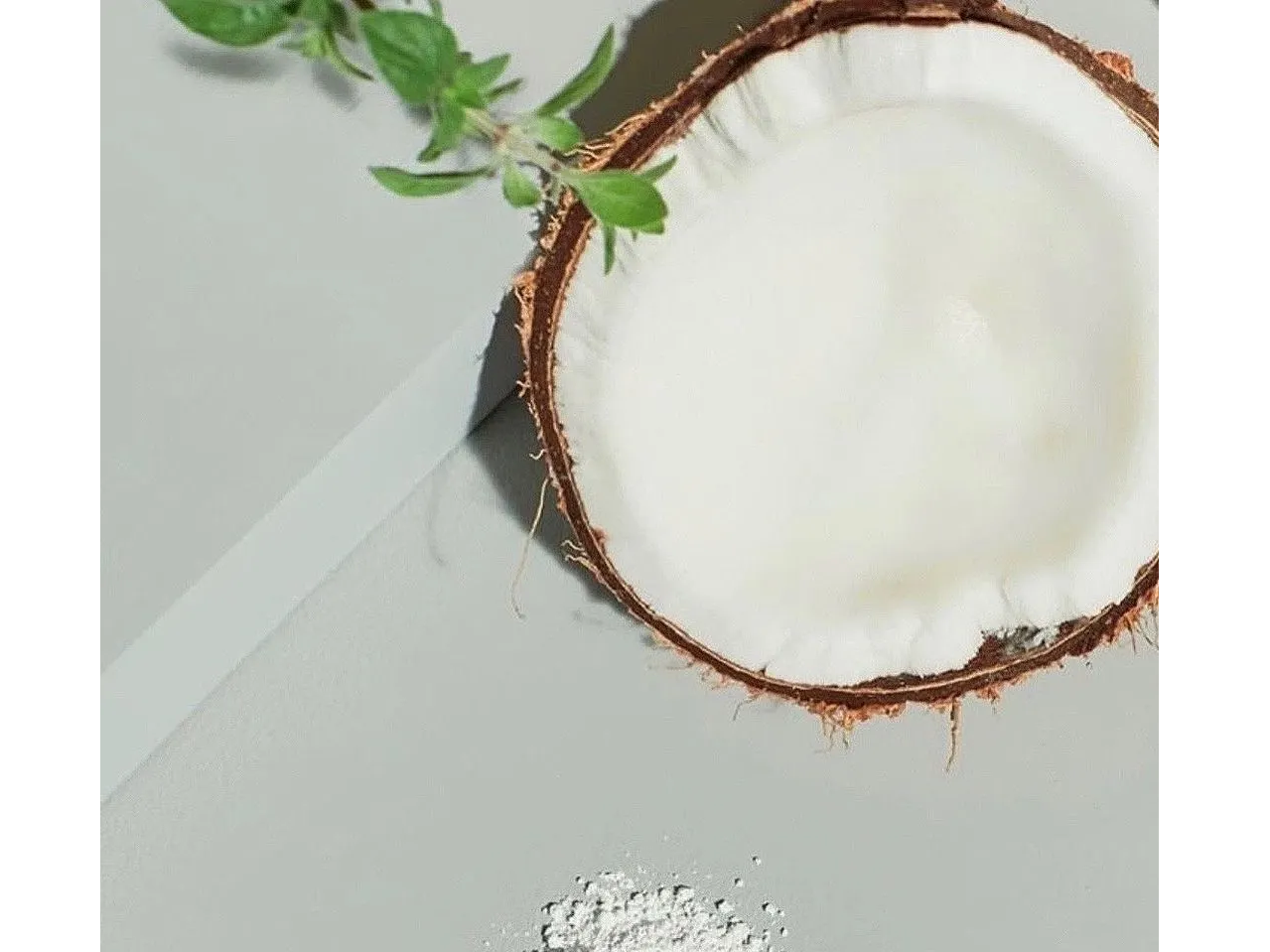 Frequently Asked Questions
How thick is Saint floss?
Unlike your typical floss that takes the form of a smooth flat tape, Saint floss resembles an expandable form. The diameter is less than half a millimeter, and can compress to fit smoothly between the tightest of contacts.
Why should I start using Saint products?
With an emphasis on effective and safe oral care without compromises, Saint products are developed with premium, clean oral care in mind and designed alongside leading dentists, chemists and food scientists in Los Angeles, California.
What does it mean to subscribe to Saint?
Saint subscriptions allow up to 17% in savings on your purchase, with free returns and exchanges! Don't want a subscription? You can always start with a one time order.
How can I make changes to an existing subscription?
You are in complete control of your subscription. You can change the Saint products you receive, the frequency you receive them or even the next shipping date. In addition, you can update your address, cancel your subscription or skip a shipment simply by logging into your account at any time.
How do I track my Saint order?
Upon purchasing your Saint product, you will receive an order tracking number (OTN), which you can use to track your order. Your order will arrive at your doorsteps within 2-5 business days.
Coverage that makes us smile.